Condo for Sale: 26853 Claudette St Unit 141, Santa Clarita, CA 91351
End lower unit in American Beauty Village Canyon Country Neighborhood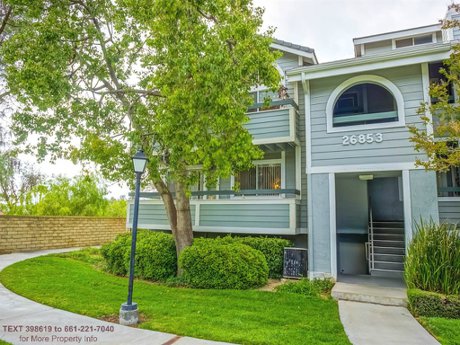 Great opportunity for a first time home buyer looking for a condo in Santa Clarita, CA...or an exceptional deal for a real estate investor that wants to buy and hold a property.
Ideal Location in the Center of Santa Clarita
Santa Clarita has so much to offer: it is one of the safest cities in the United States with a population of over 100,000. And since Santa Clarita Valley actually has more than 200,000 people residing and thriving, the statistics are even better!
Santa Clarita is only 38 miles north of downtown Los Angeles, and one of the most sought after suburbs in Los Angeles County.
In addition to the great schools, three colleges, plenty of movie theaters, shopping - including the Westfield Valencia Town Center Mall - bike paths, hiking trails, city buses, three Metro stations, plenty of restaurant and eatery choices, Santa Clarita is a U.S. Tree City. 
Perfect Location Within American Beauty Village Condominiums
This beautiful 3 bedroom, 2 bathroom condo is ideally situated away from the street, in a corner location, and overlooking one of many Homeowner Association swimming pools.