Santa Clarita Valley Communities and Neighborhoods
Santa Clarita has a Rich History
The Santa Clarita Valley, nicknamed "SCV" has a rich history and received its name from the Portola Expedition when the Spaniards arrived on horseback in 1769 and crossed the "wild river" and named it the Santa Clara River - they later changed the name to Santa Clarita, meaning "little Santa Clara" - perhaps it wasn't as wild as they originally thought! The river is still in its natural state through much of the valley and can be enjoyed on foot or bike via miles of trails.
Since 1842 when gold was first discovered in California in Placerita Canyon under the Oak of the Golden Dream (named later of course) - debunking the '49's at Sutter's Mill tradition - Santa Clarita has been golden! Mentryville (as seen in the photo to the left during a rare snowfall), a state historical landmark, was the site of the first commercially successful oil well in the western United States; today it offers beautiful hiking trails. Part of the fun of living in Santa Clarita is discovering its history and exploring the many sites and trails!
Santa Clarita - a Best Place to Live in California!
When Santa Clarita became a city within the County of Los Angeles in 1987 it consisted of the communities of Newhall, Valencia, Saugus, and Canyon Country.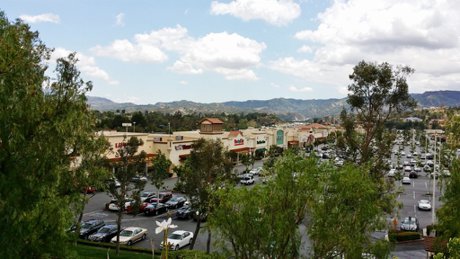 Some communities in Santa Clarita Valley lie outside of the city limits - in the unincorporated area of Los Angeles County; these are Stevenson Ranch, Castaic, and some parts of Valencia, Saugus, and Canyon Country. However, areas are being incorporated into the city as time passes.
Each community has some particular features, although there is a sense of unity and many of the features overlap.
Santa Clarita Schools

One of the reasons families relocate to the Santa Clarita Valley is due to the excellence of the local schools - Blue Ribbon, and Distinguished schools are found throughout the Santa Clarita Valley.
Santa Clarita Schools Listed by Area
Click on the links below to discover each of the Santa Clarita communities: